Ill. Bro. McDonald "Don" Burbidge, 33º Biography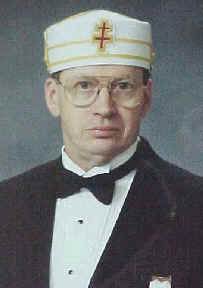 Ill. Bro. McDonald "Don" Burbidge, 33º is a 30-year employee at the Robert Bosch Corporation located in Charleston, S.C. He was raised a Master Mason on November 19, 1975, and is currently a member of Summerville Lodge No. 234, Summerville, S.C., the Scottish Rite Bodies of Charleston, and the Scottish Rite Research Society.
On February 14, 1976, he received the 32°, on October 19, 1981, he was invested a K.C.C.H., and on October 30, 1999 he coroneted a 33º.
Ill\ Brother Burbidge was strongly involved with the year 2001 celebration of the 200th anniversary of the founding of the Scottish Rite in Charleston and has had several articles and photographs published in the Scottish Rite Journal since 1999. He is currently the Historian for the Charleston Scottish Rite Center and has been the photographer of the Valley for since 1974.
He was born on July 4, 1951 in Charleston, South Carolina. He and his wife, Kathryn, have two children, Kelley who attends Charleston Southern University who is studying to be a nurse and Brad.
Ill. Bro. Burbidge can be reached via e-mail at: PHOTO0027@aol.com