Home
Sinclair Clan
Scottish Links
Castles!
Sailing
Photo Gallery
Faith
Kailey & Liam Links
SC Area
Charleston History
Sinclair Group Inc.
Mel's Business Bio


The Mel Sinclair Clan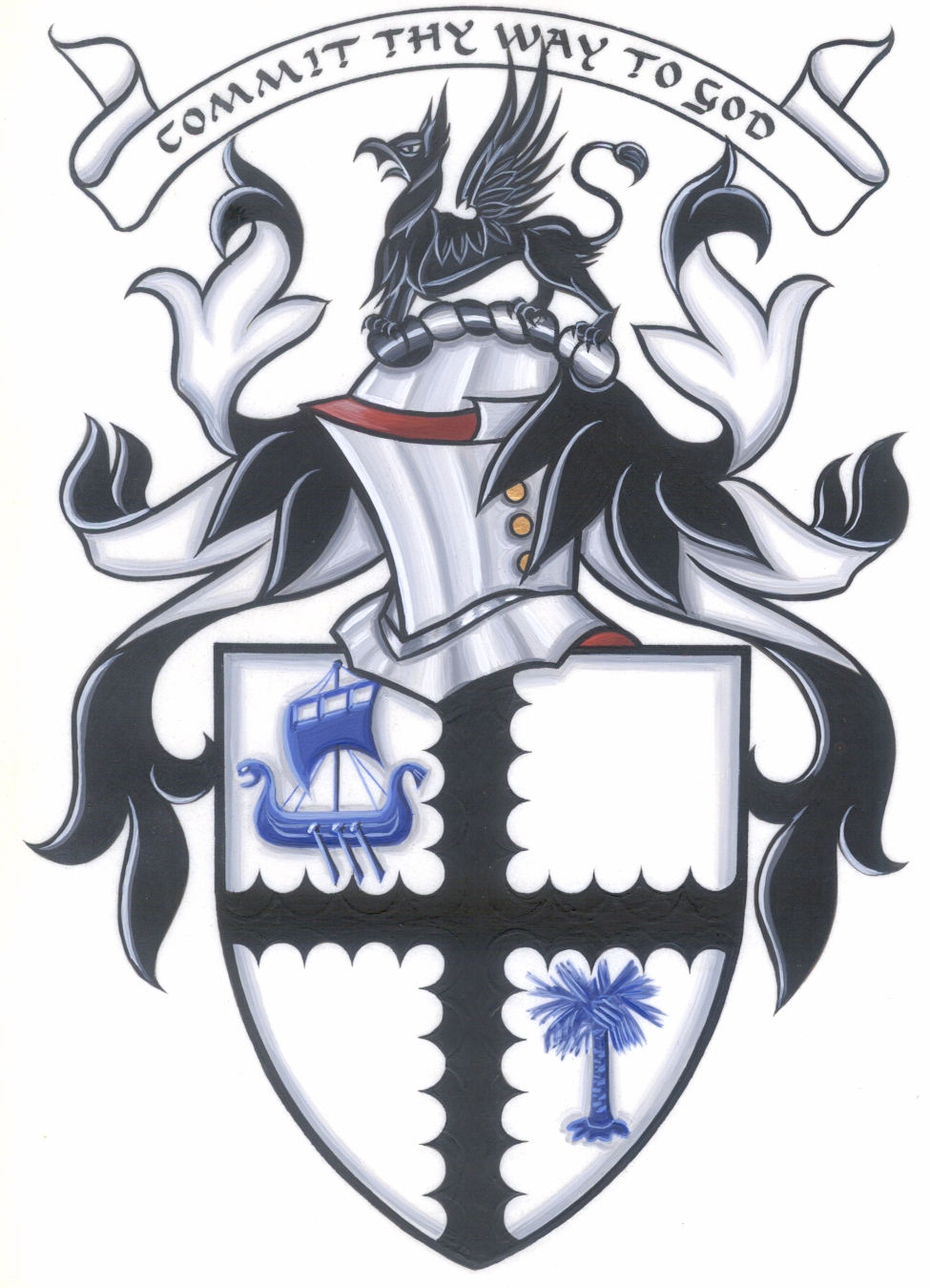 Mel's Coat of Arms, granted by Lord Lyon. To view the meaning of the design, click on this link.
Ceud Mile Failte which means ..
A Hundred Thousand Welcomes!
I wish you
Slainte sonas agus beartas! which means ....
Health, wealth, and happiness!

Non Nobis, Domine, non nobis, sed Nomini Tuo da gloriam
"Not for us, Lord, not for us, but to Thy Name give glory"
--Knights Templar motto
The Music: Highland Cathedral featuring Rory Sinclair on Pipes;
My name is Mel Sinclair and I have enjoyed revising and adding to these pages. This site is intended for my family and friends. If you are a visitor, I welcome you as a guest and hope that you enjoy them. "Kind" comments are welcomed. The following gives you a little more detail as to the content of the website. Click on any of interest or simply use the navigation bars on the left and bottom border of this and other pages.
The Sinclair Clan Mel Sinclair family, genealogy, and links. Lot's of old photos, a few stories, and some court records (gulp!) from around the 1850's. Meet our Clan Chief! Lots of "things Scottish" to check out! Interested in where the name "Sinclair" originated? Vikings? More links than you have time to view! Read about "the lordly line of high St. Clair". Included is a link to photos and a trip report of the 2004 Grandfather Mt. Highland Games. Clan Sinclair was the honored Clan and the Chief was, of course, the Honored Guest.
Scottish Links - Links to some Sinclair/Knights Templar, etc. information. Tons of links to many, many Sinclair related pages. The link to the Grandfather Mt. Highland Games, mentioned above, is included on this page as well.
Castles!
Andrew Spratt's drawings showing how it may have looked in Scotland during Medieval times. Excellent narratives tell the stories!! Several Sinclair related Castles!
Caribbean & Sailing Experiences Trip log of an exciting sailing experience in a gale and loads of photos from various Caribbean trips....also includes getting caught in a hurricane on St. Martin. There is also a separate page of photos of our 1999 St. Martin trip linked from the Gallery page.
Photo Gallery - although this website is filled with photos, many recent family albums are placed on this web page, plus some very old family shots (still in progress!) Also see photos and narratives of some of the Scottish Highland Games, my home town of Whitmire, SC (Pearl of the Piedmont), vacation on St. Maartin, etc.
Faith - self explanatory. Visit, browse and stay a while.
Kailey's and Liam's Page - Links to Granddaughter Kailey's and Grandson Liam's favorite websites. This page is only to make it easier for the little ones or their parents to surf the 'net. The other Grands will be soon old enough to use this link.
South Carolina & Greenville area Links and Photos Resource links for local and state information, as well as a few photos around the state.
Charleston History - This page features the rich research of the late Ill. Bro. McDonald "Don" Burbidge. It is NOT a general tourist guide; however, there is a Masonic Walking Tour guide created by Bro. Burbidge.
The Sinclair Group, Inc. Does your Company have a Human Resource need? Visit my business page for further information.
Mel's Business Bio
Join the Clan Sinclair of the Carolina's e-mail list! You can join this list by simply sending a blank e-mail to: ClanSinclair-subscribe@topica.com or simply clicking on this link and send.
I can be reached by e-mail by clicking on my name below

:

Mel Sinclair


"To discover new oceans, you must first lose sight of the shore."



Note: You may see this symbol,

, throughout this website. It is the Sinclair Shield, the Engrailed Cross. More information on the Sinclair Engrailed Cross, click here.